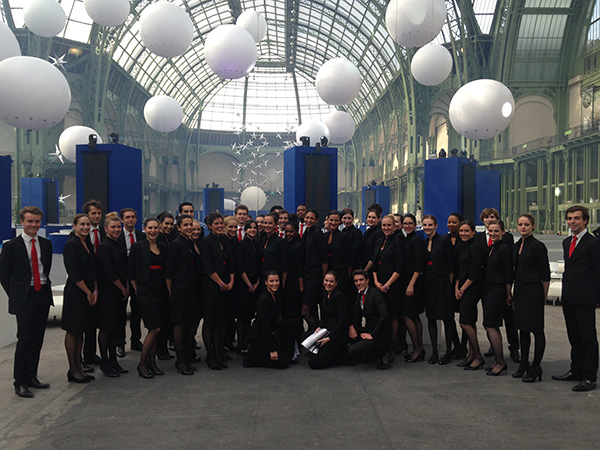 Recruitment
In order to guarantee its development, Hôtesses de France permanently recruits the ones who will be the ambassadresses and ambassadors of our clients. Hôtesses de France does not look for models but young people above all else rational, responsible, weel-mannered and friendly, able to react in a clever way to delicate or unforeseen situation. Speaking several languages is an indisputable asset.
The generous salary, the interest of missions, our high required level and demanding training are attractive for young women and men in search of a rewarding experience.
If you want to join the Hôtesses de France team, send your CV, a cover letter and photo to contact@hotesses-de-france.com and join us on Facebook.
See you soon!